Today our passages are 1 Samuel 22:1–23:29; John 10:1-21; Psalm 115:1-18; and Proverbs 15:18-19. The readings are from
The Message
by
Eugene H. Peterson
. If you find these readings helpful, please consider sending an offering directly to Cove Presbyterian Church, 3404 Main Street, Weirton, West Virginia or through PayPal.
---
1 Samuel 22-23:29 (The Message)
1 Samuel 22
Saul Murders the Priests of God
1-2 So David got away and escaped to the Cave of Adullam. When his brothers and others associated with his family heard where he was, they came down and joined him. Not only that, but all who were down on their luck came around—losers and vagrants and misfits of all sorts. David became their leader. There were about four hundred in all.
3-4 Then David went to Mizpah in Moab. He petitioned the king of Moab, "Grant asylum to my father and mother until I find out what God has planned for me." David left his parents in the care of the king of Moab. They stayed there all through the time David was hiding out.
5 The prophet Gad told David, "Don't go back to the cave. Go to Judah." David did what he told him. He went to the forest of Hereth.
6-8 Saul got word of the whereabouts of David and his men. He was sitting under the big oak on the hill at Gibeah at the time, spear in hand, holding court surrounded by his officials. He said, "Listen here, you Benjaminites! Don't think for a minute that you have any future with the son of Jesse! Do you think he's going to hand over choice land, give you all influential jobs? Think again. Here you are, conspiring against me, whispering behind my back—not one of you is man enough to tell me that my own son is making deals with the son of Jesse, not one of you who cares enough to tell me that my son has taken the side of this, this ...outlaw!"
9-10 Then Doeg the Edomite, who was standing with Saul's officials, spoke up: "I saw the son of Jesse meet with Ahimelech son of Ahitub, in Nob. I saw Ahimelech pray with him for

God

's guidance, give him food, and arm him with the sword of Goliath the Philistine."
11 Saul sent for the priest Ahimelech son of Ahitub, along with the whole family of priests at Nob. They all came to the king.
12 Saul said, "You listen to me, son of Ahitub!"
"Certainly, master," he said.
13 "Why have you ganged up against me with the son of Jesse, giving him bread and a sword, even praying with him for

God

's guidance, setting him up as an outlaw, out to get me?"
14-15 Ahimelech answered the king, "There's not an official in your administration as true to you as David, your own son-in-law and captain of your bodyguard. None more honorable either. Do you think that was the first time I prayed with him for God's guidance? Hardly! But don't accuse me of any wrongdoing, me or my family. I have no idea what you're trying to get at with this 'outlaw' talk."
16 The king said, "Death, Ahimelech! You're going to die—you and everyone in your family!"
17 The king ordered his henchmen, "Surround and kill the priests of

God

! They're hand in glove with David. They knew he was running away from me and didn't tell me." But the king's men wouldn't do it. They refused to lay a hand on the priests of

God

.
18-19 Then the king told Doeg, "You do it—massacre the priests!" Doeg the Edomite led the attack and slaughtered the priests, the eighty-five men who wore the sacred robes. He then carried the massacre into Nob, the city of priests, killing man and woman, child and baby, ox, donkey, and sheep—the works.
20-21 Only one son of Ahimelech son of Ahitub escaped: Abiathar. He got away and joined up with David. Abiathar reported to David that Saul had murdered the priests of

God

.
22-23 David said to Abiathar, "I knew it—that day I saw Doeg the Edomite there, I knew he'd tell Saul. I'm to blame for the death of everyone in your father's family. Stay here with me. Don't be afraid. The one out to kill you is out to kill me, too. Stick with me. I'll protect you."
1 Samuel 23
Living in Desert Hideouts
1-2 It was reported to David that the Philistines were raiding Keilah and looting the grain. David went in prayer to

God

: "Should I go after these Philistines and teach them a lesson?"
God

said, "Go. Attack the Philistines and save Keilah."
3 But David's men said, "We live in fear of our lives right here in Judah. How can you think of going to Keilah in the thick of the Philistines?"
4 So David went back to

God

in prayer.

God

said, "Get going. Head for Keilah. I'm placing the Philistines in your hands."
5-6 David and his men went to Keilah and fought the Philistines. He scattered their cattle, beat them decisively, and saved the people of Keilah. After Abiathar took refuge with David, he joined David in the raid on Keilah, bringing the Ephod with him.
7-8 Saul learned that David had gone to Keilah and thought immediately, "Good! God has handed him to me on a platter! He's in a walled city with locked gates, trapped!" Saul mustered his troops for battle and set out for Keilah to lay siege to David and his men.
9-11 But David got wind of Saul's strategy to destroy him and said to Abiathar the priest, "Get the Ephod." Then David prayed to

God

: "God of Israel, I've just heard that Saul plans to come to Keilah and destroy the city because of me. Will the city fathers of Keilah turn me over to him? Will Saul come down and do what I've heard? O

God

, God of Israel, tell me!"
God

replied, "He's coming down."
12 "And will the head men of Keilah turn me and my men over to Saul?"
And

God

said, "They'll turn you over."
13 So David and his men got out of there. There were about six hundred of them. They left Keilah and kept moving, going here, there, wherever—always on the move.
When Saul was told that David had escaped from Keilah, he called off the raid.
14-15 David continued to live in desert hideouts and the backcountry wilderness hills of Ziph. Saul was out looking for him day after day, but God never turned David over to him. David kept out of the way in the wilderness of Ziph, secluded at Horesh, since it was plain that Saul was determined to hunt him down.
16-18 Jonathan, Saul's son, visited David at Horesh and encouraged him in God. He said, "Don't despair. My father, Saul, can't lay a hand on you. You will be Israel's king and I'll be right at your side to help. And my father knows it." Then the two of them made a covenant before

God

. David stayed at Horesh and Jonathan went home.
19-20 Some Ziphites went to Saul at Gibeah and said, "Did you know that David is hiding out near us in the caves and canyons of Horesh? Right now he's at Hakilah Hill just south of Jeshimon. So whenever you're ready to come down, we'd count it an honor to hand him over to the king."
21-23 Saul said, "

God

bless you for thinking about me! Now go back and check everything out. Learn his routines. Observe his movements—where he goes, who he's with. He's very shrewd, you know. Scout out all his hiding places. Then meet me at Nacon and I'll go with you. If he is anywhere to be found in all the thousands of Judah, I'll track him down!"
24-27 So the Ziphites set out on their reconnaissance for Saul.
Meanwhile, David and his men were in the wilderness of Maon, in the desert south of Jeshimon. Saul and his men arrived and began their search. When David heard of it, he went south to Rock Mountain, camping out in the wilderness of Maon. Saul heard where he was and set off for the wilderness of Maon in pursuit. Saul was on one side of the mountain, David and his men on the other. David was in full retreat, running, with Saul and his men closing in, about to get him. Just then a messenger came to Saul and said, "Hurry! Come back! The Philistines have just attacked the country!"
28-29 So Saul called off his pursuit of David and went back to deal with the Philistines. That's how that place got the name Narrow Escape. David left there and camped out in the caves and canyons of En Gedi.
---
John 10:1-21 (The Message)
John 10
He Calls His Sheep by Name
1-5 "Let me set this before you as plainly as I can. If a person climbs over or through the fence of a sheep pen instead of going through the gate, you know he's up to no good—a sheep rustler! The shepherd walks right up to the gate. The gatekeeper opens the gate to him and the sheep recognize his voice. He calls his own sheep by name and leads them out. When he gets them all out, he leads them and they follow because they are familiar with his voice. They won't follow a stranger's voice but will scatter because they aren't used to the sound of it."
6-10Jesus told this simple story, but they had no idea what he was talking about. So he tried again. "I'll be explicit, then. I am the Gate for the sheep. All those others are up to no good—sheep stealers, every one of them. But the sheep didn't listen to them. I am the Gate. Anyone who goes through me will be cared for—will freely go in and out, and find pasture. A thief is only there to steal and kill and destroy. I came so they can have real and eternal life, more and better life than they ever dreamed of.
11-13"I am the Good Shepherd. The Good Shepherd puts the sheep before himself, sacrifices himself if necessary. A hired man is not a real shepherd. The sheep mean nothing to him. He sees a wolf come and runs for it, leaving the sheep to be ravaged and scattered by the wolf. He's only in it for the money. The sheep don't matter to him.
14-18"I am the Good Shepherd. I know my own sheep and my own sheep know me. In the same way, the Father knows me and I know the Father. I put the sheep before myself, sacrificing myself if necessary. You need to know that I have other sheep in addition to those in this pen. I need to gather and bring them, too. They'll also recognize my voice. Then it will be one flock, one Shepherd. This is why the Father loves me: because I freely lay down my life. And so I am free to take it up again. No one takes it from me. I lay it down of my own free will. I have the right to lay it down; I also have the right to take it up again. I received this authority personally from my Father."
19-21This kind of talk caused another split in the Jewish ranks. A lot of them were saying, "He's crazy, a maniac—out of his head completely. Why bother listening to him?" But others weren't so sure: "These aren't the words of a crazy man. Can a 'maniac' open blind eyes?"
---
Psalm 115:1-18 (The Message)
Psalm 115
Not for our sake,

God

, no, not for our sake, but for your name's sake, show your glory.
Do it on account of your merciful love,
do it on account of your faithful ways.
Do it so none of the nations can say,
"Where now, oh where is their God?"

3-8 Our God is in heaven
doing whatever he wants to do.
Their gods are metal and wood,
handmade in a basement shop:
Carved mouths that can't talk,
painted eyes that can't see,
Tin ears that can't hear,
molded noses that can't smell,
Hands that can't grasp, feet that can't walk or run,
throats that never utter a sound.
Those who make them have become just like them,
have become just like the gods they trust.

4-9

God

is higher than anything and anyone,
outshining everything you can see in the skies.
Who can compare with

God

, our God,
so majestically enthroned,
Surveying his magnificent
heavens and earth?
He picks up the poor from out of the dirt,
rescues the wretched who've been thrown out with the trash,
Seats them among the honored guests,
a place of honor among the brightest and best.
He gives childless couples a family,
gives them joy as the parents of children.
Hallelujah!

9-11 But you, Israel: put your trust in

God

!
—trust your Helper! trust your Ruler!
Clan of Aaron, trust in

God

!
—trust your Helper! trust your Ruler!
You who fear God, trust in

God

!
—trust your Helper! trust your Ruler!

12-16 O

God

, remember us and bless us,
bless the families of Israel and Aaron.
And let

God

bless all who fear

God

—
bless the small, bless the great.
Oh, let

God

enlarge your families—
giving growth to you, growth to your children.
May you be blessed by

God

,
by

God

, who made heaven and earth.
The heaven of heavens is for

God

,
but he put us in charge of the earth.

17-18 Dead people can't praise

God

—
not a word to be heard from those buried in the ground.
But we bless

God

, oh yes—
we bless him now, we bless him always!
Hallelujah!
---
Proverbs 15:18-19 (The Message)

18 Hot tempers start fights;
a calm, cool spirit keeps the peace.

19 The path of lazy people is overgrown with briers;
the diligent walk down a smooth road.
---
"God is always fair. He will remember how you helped his people in the past and how you are still helping them. You belong to God, and he won't forget the love you have shown his people." - Hebrews 6:10
---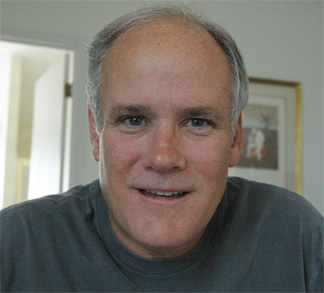 American writer,
Ralph Marston
wrote, "Excellence is not a skill, it's an attitude."