Today our passages are Joshua 24:1-33; Luke 21:1-28; Psalm 89:38-52; and Proverbs 13:20-23. The readings are from
The Message
by
Eugene H. Peterson
. If you find these readings helpful, please consider sending an offering directly to Cove Presbyterian Church, 3404 Main Street, Weirton, West Virginia or through PayPal.
---
Joshua 24:1-33 (The Message)
Joshua 24
The Covenant at Shechem
1-2 Joshua called together all the tribes of Israel at Shechem. He called in the elders, chiefs, judges, and officers. They presented themselves before

G

od. Then Joshua addressed all the people:
2-6 "This is what

God

, the God of Israel, says: A long time ago your ancestors, Terah and his sons Abraham and Nahor, lived to the east of the River Euphrates. They worshiped other gods. I took your ancestor Abraham from the far side of The River. I led him all over the land of Canaan and multiplied his descendants. I gave him Isaac. Then I gave Isaac Jacob and Esau. I let Esau have the mountains of Seir as home, but Jacob and his sons ended up in Egypt. I sent Moses and Aaron. I hit Egypt hard with plagues and then led you out of there. I brought your ancestors out of Egypt. You came to the sea, the Egyptians in hot pursuit with chariots and cavalry, to the very edge of the Red Sea!
7-10 "Then they cried out for help to

God

. He put a cloud between you and the Egyptians and then let the sea loose on them. It drowned them.
"You watched the whole thing with your own eyes, what I did to Egypt. And then you lived in the wilderness for a long time. I brought you to the country of the Amorites, who lived east of the Jordan, and they fought you. But I fought for you and you took their land. I destroyed them for you. Then Balak son of Zippor made his appearance. He was the king of Moab. He got ready to fight Israel by sending for Balaam son of Beor to come and curse you. But I wouldn't listen to Balaam—he ended up blessing you over and over! I saved you from him.
11 "You then crossed the Jordan and came to Jericho. The Jericho leaders ganged up on you as well as the Amorites, Perizzites, Canaanites, Hittites, Girgashites, Hivites, and Jebusites, but I turned them over to you.
12 "I sent the Hornet ahead of you. It drove out the two Amorite kings—did your work for you. You didn't have to do a thing, not so much as raise a finger.
13 "I handed you a land for which you did not work, towns you did not build. And here you are now living in them and eating from vineyards and olive groves you did not plant.
14 "So now: Fear

God

. Worship him in total commitment. Get rid of the gods your ancestors worshiped on the far side of The River (the Euphrates) and in Egypt. You, worship

God

.
15 "If you decide that it's a bad thing to worship

God

, then choose a god you'd rather serve—and do it today. Choose one of the gods your ancestors worshiped from the country beyond The River, or one of the gods of the Amorites, on whose land you're now living. As for me and my family, we'll worship

God

."
16 The people answered, "We'd never forsake

God

! Never! We'd never leave

God

to worship other gods.
17-18 "

God

is our God! He brought up our ancestors from Egypt and from slave conditions. He did all those great signs while we watched. He has kept his eye on us all along the roads we've traveled and among the nations we've passed through. Just for us he drove out all the nations, Amorites and all, who lived in the land.
"Count us in: We too are going to worship

God

. He's our God."
19-20 Then Joshua told the people: "You can't do it; you're not able to worship

God

. He is a holy God. He is a jealous God. He won't put up with your fooling around and sinning. When you leave

God

and take up the worship of foreign gods, he'll turn right around and come down on you hard. He'll put an end to you—and after all the good he has done for you!"
21 But the people told Joshua: "No! No! We worship

God

!"
22 And so Joshua addressed the people: "You are witnesses against yourselves that you have chosen

God

for yourselves—to worship him."
And they said, "We are witnesses."
23 Joshua said, "Now get rid of all the foreign gods you have with you. Say an unqualified Yes to

God

, the God of Israel."
24 The people answered Joshua, "We will worship

God

. What he says, we'll do."
25-26 Joshua completed a Covenant for the people that day there at Shechem. He made it official, spelling it out in detail. Joshua wrote out all the directions and regulations into the Book of The Revelation of God. Then he took a large stone and set it up under the oak that was in the holy place of

God

.
27 Joshua spoke to all the people: "This stone is a witness against us. It has heard every word that

God

has said to us. It is a standing witness against you lest you cheat on your God."
28 Then Joshua dismissed the people, each to his own place of inheritance.

29-30 After all this, Joshua son of Nun, the servant of

God

, died. He was 110 years old. They buried him in the land of his inheritance at Timnath Serah in the mountains of Ephraim, north of Mount Gaash.
31 Israel served

God

through the lifetime of Joshua and of the elders who outlived him, who had themselves experienced all that

God

had done for Israel.
32 Joseph's bones, which the People of Israel had brought from Egypt, they buried in Shechem in the plot of ground that Jacob had purchased from the sons of Hamor (who was the father of Shechem). He paid a hundred silver coins for it. It belongs to the inheritance of the family of Joseph.
33 Eleazar son of Aaron died. They buried him at Gibeah, which had been allotted to his son Phinehas in the mountains of Ephraim.
---
Luke 21:1-28 (The Message)
Luke 21
1-4Just then he looked up and saw the rich people dropping offerings in the collection plate. Then he saw a poor widow put in two pennies. He said, "The plain truth is that this widow has given by far the largest offering today. All these others made offerings that they'll never miss; she gave extravagantly what she couldn't afford—she gave her all!"
Watch Out for Doomsday Deceivers
5-6One day people were standing around talking about the Temple, remarking how beautiful it was, the splendor of its stonework and memorial gifts. Jesus said, "All this you're admiring so much—the time is coming when every stone in that building will end up in a heap of rubble."
7They asked him, "Teacher, when is this going to happen? What clue will we get that it's about to take place?"
8-9He said, "Watch out for the doomsday deceivers. Many leaders are going to show up with forged identities claiming, 'I'm the One,' or, 'The end is near.' Don't fall for any of that. When you hear of wars and uprisings, keep your head and don't panic. This is routine history and no sign of the end."
10-11He went on, "Nation will fight nation and ruler fight ruler, over and over. Huge earthquakes will occur in various places. There will be famines. You'll think at times that the very sky is falling.
12-15"But before any of this happens, they'll arrest you, hunt you down, and drag you to court and jail. It will go from bad to worse, dog-eat-dog, everyone at your throat because you carry my name. You'll end up on the witness stand, called to testify. Make up your mind right now not to worry about it. I'll give you the words and wisdom that will reduce all your accusers to stammers and stutters.
16-19"You'll even be turned in by parents, brothers, relatives, and friends. Some of you will be killed. There's no telling who will hate you because of me. Even so, every detail of your body and soul—even the hairs of your head!—is in my care; nothing of you will be lost. Staying with it—that's what is required. Stay with it to the end. You won't be sorry; you'll be saved.
Vengeance Day
20-24"When you see soldiers camped all around Jerusalem, then you'll know that she is about to be devastated. If you're living in Judea at the time, run for the hills. If you're in the city, get out quickly. If you're out in the fields, don't go home to get your coat. This is Vengeance Day—everything written about it will come to a head. Pregnant and nursing mothers will have it especially hard. Incredible misery! Torrential rage! People dropping like flies; people dragged off to prisons; Jerusalem under the boot of barbarians until the nations finish what was given them to do.
25-26"It will seem like all hell has broken loose—sun, moon, stars, earth, sea, in an uproar and everyone all over the world in a panic, the wind knocked out of them by the threat of doom, the powers-that-be quaking.
27-28"And then—then!—they'll see the Son of Man welcomed in grand style—a glorious welcome! When all this starts to happen, up on your feet. Stand tall with your heads high. Help is on the way!"
---
Psalm 89:38-52 (The Message)


38-52 But

God

, you did walk off and leave us,
you lost your temper with the one you anointed.
You tore up the promise you made to your servant,
you stomped his crown in the mud.
You blasted his home to kingdom come,
reduced his city to a pile of rubble
Picked clean by wayfaring strangers,
a joke to all the neighbors.
You declared a holiday for all his enemies,
and they're celebrating for all they're worth.
Angry, you opposed him in battle,
refused to fight on his side;
You robbed him of his splendor, humiliated this warrior,
ground his kingly honor in the dirt.
You took the best years of his life
and left him an impotent, ruined husk.
How long do we put up with this,

God

?
Are you gone for good? Will you hold this grudge forever?
Remember my sorrow and how short life is.
Did you create men and women for nothing but this?
We'll see death soon enough. Everyone does.
And there's no back door out of hell.
So where is the love you're so famous for, Lord?
What happened to your promise to David?
Take a good look at your servant, dear Lord;
I'm the butt of the jokes of all nations,
The taunting jokes of your enemies,

God

,
as they dog the steps of your dear anointed.
Blessed be

God

forever and always!
Yes. Oh, yes.
---
Proverbs 13:20-23 (The Message)

20 Become wise by walking with the wise;
hang out with fools and watch your life fall to pieces.

21 Disaster entraps sinners,
but God-loyal people get a good life.

22 A good life gets passed on to the grandchildren;
ill-gotten wealth ends up with good people.

23 Banks foreclose on the farms of the poor,
or else the poor lose their shirts to crooked lawyers.
---
"God's eternal power and character cannot be seen. But from the beginning of creation, God has shown what these are like by all he has made. That's why those people don't have any excuse." - Romans 1:20
---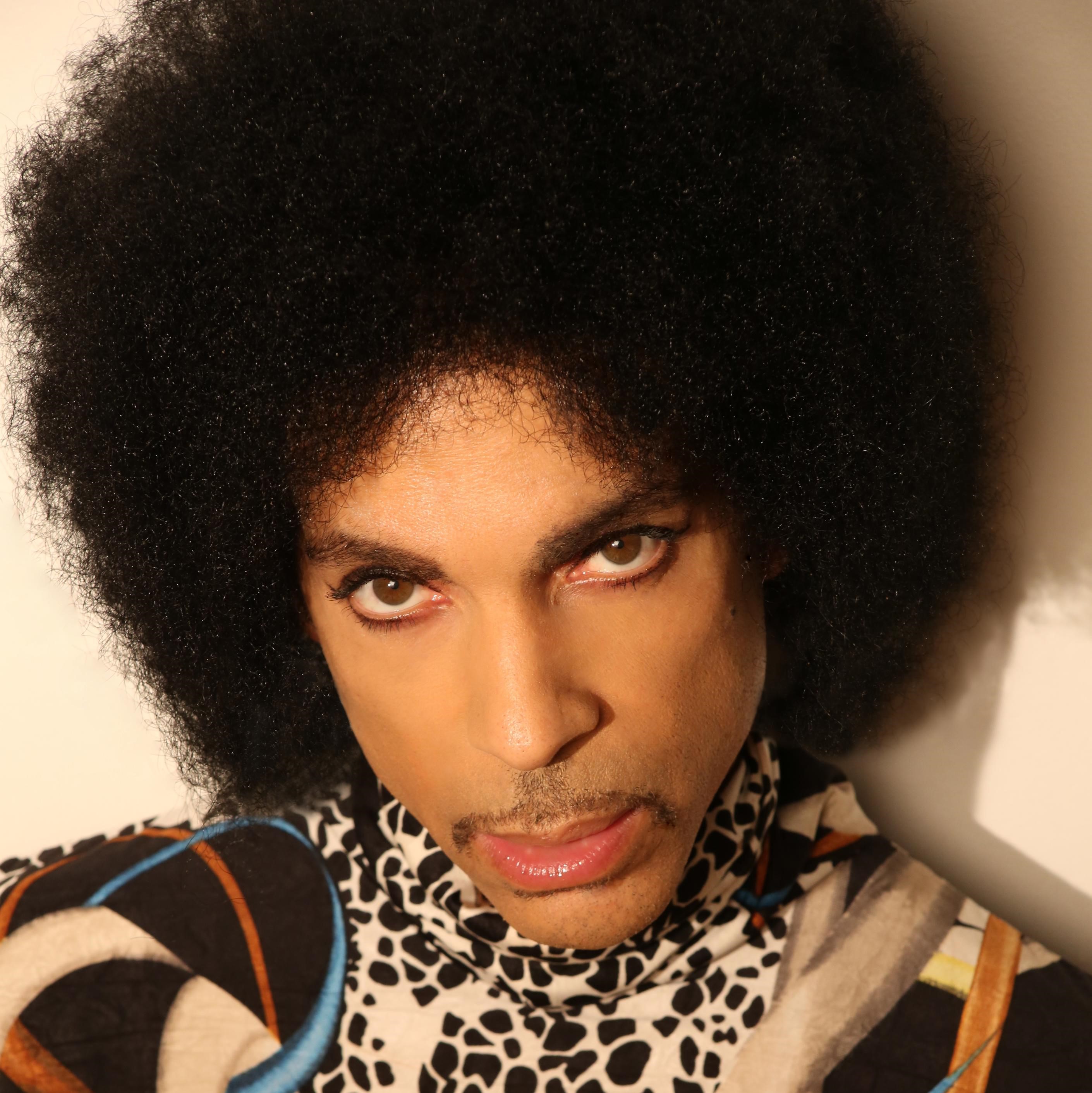 American singer, songwriter, multi-instrumentalist, record producer, and actor,
Prince
wrote, "Every day I feel is a blessing from God. And I consider it a new beginning. Yeah, everything is beautiful."